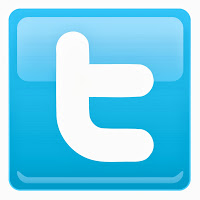 It was inevitable. The Whistling Swan Inn now has a presence on Twitter. Ever the researcher, I looked "Twitter" up on Wikipedia.org and found out more than what I wanted to know or need to know for my purposes.
Since its founding in 2006, by yet another undergraduate college student, Twitter has grown exponentially, and today is the third-highest ranking social network. Currently there are 200 million users and 400 million tweets daily! That's a lot of chirping.
Now I have to learn to tweet using only the 140 characters they allow. Talk about being terse! So what will I tweet about? Because tweets are visible to the general public, I'll use this vehicle to increase awareness about the Inn, goings on in the NJ Skylands region and other stuff to help bring business to Stanhope, NJ.
My followers should be watching for "tweep" only specials at the Inn. "Tweep", in case you were wondering, is a portmanteau of Twitter and peeps, so please follow me in order to take advantage of these upcoming special deals.
Ros
Ros Bruno
Innkeeper
The Whistling Swan Inn
110 Main St.
Stanhope, NJ 07874
973-347-6369
www.whistlingswaninn.com
Check availability
Follow us on Pinterest
Follow us on Twitter