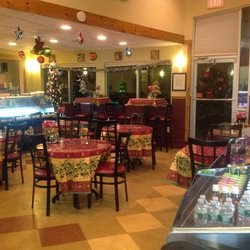 Eating in local restaurants is part of the fun of being on vacation, and guests staying at the Whistling Swan Inn are always asking me to recommend nearby eateries. This week Tom and I popped into Fanucci's in Netcong to have a quick dinner, and we were not disappointed.
Family owned, the restaurant is homey and casual, serving authentic Italian food. By authentic I mean food cooked the way they prepare it in Europe, not the Americanized version of Italian food. We had the eggplant parmigiana, and it was exactly how my mother made it.
In addition to a full menu, they also offer homemade gelato, which is exquisitely creamy.
Fanucci's Cafe and Gelato Bar
134 Ledgewood Ave.
Netcong, NJ 07857
973-527-7348
Ros Bruno
Innkeeper
The Whistling Swan Inn
110 Main St.
Stanhope, NJ 07874
973-347-6369
www.whistlingswaninn.com
Check availability
Like us on Facebook
Follow us on Pinterest