"Apple of My Eye" Romance Package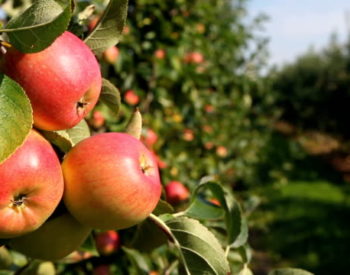 $165
Fall in love this season with a seasonally inspired romantic getaway. Arrive to our beautiful Inn with a teapot of our complimentary spiked cider and beautiful Apple Rose Puffs waiting for you in your room, in addition to a hand selected fall bouquet. Then just a short 13 minute drive away, enjoy a lovely day of apple picking at Tranquility Farms in Andover, a location so wonderful it shares the same name as one of our rooms! We provide you and your special someone with a prepaid ¼ peck bag for your convenience so there's no waiting in line once you arrive. End your day with an unrivaled dining experience at the lovely Bell's Mansion, which we provide a $50 gift certificate for upon check in! We are more than happy to arrange your reservations for you, simply indicate the time you plan to attend dinner in the "Special Accommodations" section at the time of booking. After a long day of activities and romance, cozy up with your fall sweetie in your room and enjoy a movie night with your hot cider in hand. We suggest classics like Practical Magic, Hocus Pocus, or Twilight Zone to round out your fall romance experience, but with our Roku remotes offering Hulu Premium and Disney Plus you can pick whatever you would like! For the "Apple of My Eye" package, please add $165 to your room cost.
"Be Mine" Romantic Package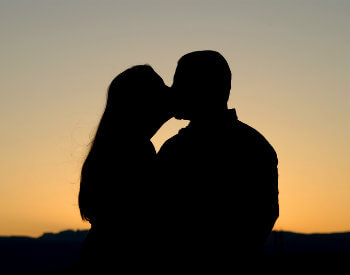 $149
For the romantic at heart, The Whistling Swan Inn is offering a special package to enhance your romantic getaways in New Jersey. It includes: $50 gift certificate toward a lovely dinner at a fine dining restaurant nearby: Black Forest Inn (5-min. drive, continental/light German), Bell's Mansion (2-min. drive, walking distance, Continental) and Bistro 46 (5-minute drive). A complimentary bottle of champagne or sparkling cider is iced for your arrival. Also included are a bouquet of flowers in your room and chocolate-covered strawberries. For the romantic package, please add $149 to your room cost.
Relaxation Massage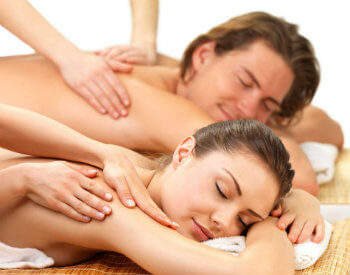 $350
Add something special to your romantic stay! Just pack your bags and come prepared to be pampered…soak away your stress. Arrive to gourmet chocolates and champagne in your room. Enjoy an in-room massage for two – 60 minutes per person (consecutive) accompanied by soothing music and candlelit aromatherapy. The cost for the massage package is $350, plus room rate. Add an additional 30 minutes each for $150. Please provide at least 72 hours' notice for this package; massage package applicable only for deluxe rooms or suites.
Happy, Happy Birthday Baby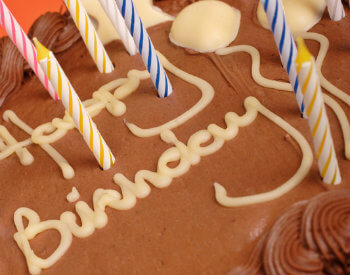 $79
Treat your special birthday guy or gal to a relaxing, intimate getaway. Our birthday package includes: a personalized, gourmet couple-sized cake, baked with the finest ingredients, a bottle of chilled champagne or sparkling cider and a keepsake Whistling Swan Inn souvenir. This is great for anniversaries too! For your 6-inch cake, you'll have a choice of white, chocolate or red velvet cake; white or chocolate butter cream or cream cheese frosting and chocolate or vanilla Bavarian cream or strawberry preserve fillings. 48-hour advance notice is necessary. For this package, please add $79 to your room rate.
Babymoon Package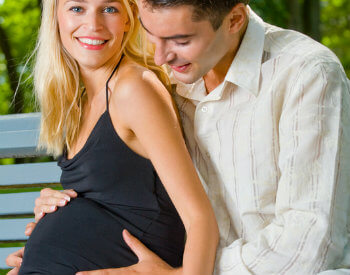 $350
Get away before your little bundle of joy arrives.  The Babymoon package includes:  A chilled bottle of sparkling cider, chocolate-covered strawberries and fresh flowers upon arrival; a massage for mom-to-be, a 60-minute prenatal massage in the privacy of your bedchamber.  A "Stork Bag" filled with goodies for mom and baby completes the package.  For the Babymoon package, please add $350 in addition to your room cost. This is package is available for deluxe rooms and suites only.
Upon booking, please indicate the day and 2 choices of times for your massage.
Want to add a massage for an additional person, choose massage package for $175.00 for a 60 minute session..
Add Something to your Romance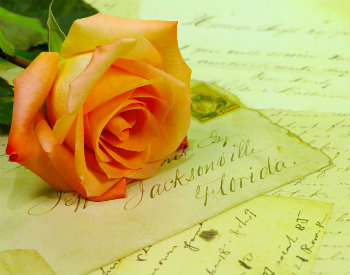 $30-$59
Create your own romantic getaway adventure by adding one or more of the following items. (If you don't find it below, we will accommodate special requests as well.)
1/4 peck prepaid bag for Apple Picking at Tranquility Farms $7
Silk rose petals scattered on the bed on the evening of your choice $20
Scrumptious chocolate covered strawberries in your room upon arrival $25
Wine and cheese basket $69 Includes sample of cheeses, crackers, fruit, chocolates, choice of wine or champagne
Chocolatier's gourmet chocolate sampler tray $40;
One pound of beautifully packaged mouth-watering chocolates $50
One dozen long-stemmed red roses (or other color of your choice, based on availability) with a personalized card $65 or market price in February.
Rent the Whole Inn!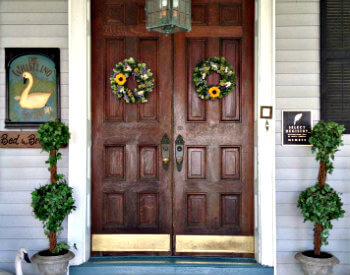 When the family is too large to stay at mom's…you can take over our inn! Weddings, bridal showers, holidays, reunions, corporate meetings, or any special event are memorable at the inn. Special rates apply at different times of year. Contact us well in advance to ensure availability and make our home yours for the duration. Enjoy delicious breakfasts and gracious hospitality in an intimate and sumptuous Victorian home. Come soon, and bring the whole gang!