Military Discount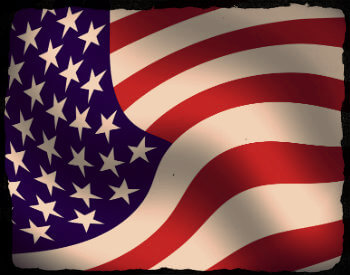 10% discount
To honor the men and women who are serving or who have served in our armed forces, we offer a military discount of 10% off the regular room rate. Please mention your military affiliation when making your reservation so the discount can be applied at booking. A valid military ID is needed at check-in. Offer applies only to military personnel/veteran and companion guest.
Refer a Friend Loyalty Program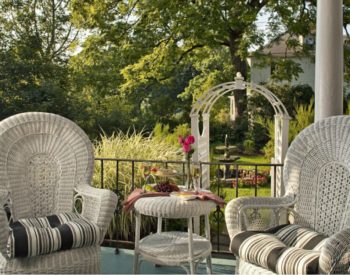 $50 Gift Certificate
We believe word of mouth is the best advertisement. When you refer a friend, colleague or family member, you will receive a $50 gift certificate toward your next stay at the Whistling Swan Inn.
How Do I Qualify?
Referral reservations must be made by someone who has never stayed at the Whistling Swan Inn.
Referral booking must be made over the phone.
New guests must inform us at the time of booking about the referral.
Once the new guest has completed his stay, you will receive a $50 gift certificate toward your next stay at the inn as our thank you.
Some restrictions will apply.
Photography Shoot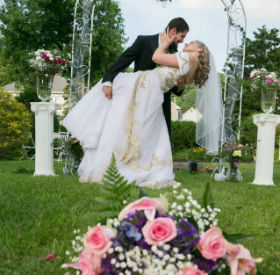 $250
The Whistling Swan Inn offers a beautiful venue for your professional wedding, engagement, anniversary or babymoon photos.Have your portrait taken in the gazebo, located in our exquisite Victorian garden. Capture the moment he slips on the ring against the backdrop of our koi pond and waterfall.
Price is $250 for a two-hour session. Additional fees may apply for extended time or larger bridal parties. Please call for an appointment.
"Be Mine" Romantic Package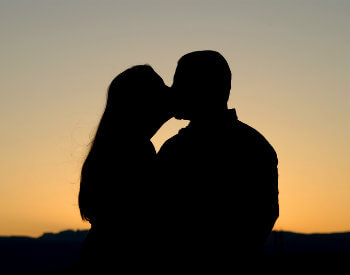 $129
For the romantic at heart, The Whistling Swan Inn is offering a special package to enhance your romantic getaways in New Jersey. It includes: $50 gift certificate toward a lovely dinner at a fine dining restaurant nearby: Black Forest Inn (5-min. drive, continental/light German), Bell's Mansion (2-min. drive, walking distance, Continental) and Bistro 46 (5-minute drive). A complimentary bottle of champagne or sparkling cider is iced for your arrival. Also included are a bouquet of flowers in your room and chocolate-covered strawberries. Each night, escape to your favorite Whistling Swan Inn vacation retreat, sip a glass of sherry, sink into your feather bed, and fall asleep to a movie from our DVD library. For the romantic package, please add $129 to your room cost.
Soothing Reflexology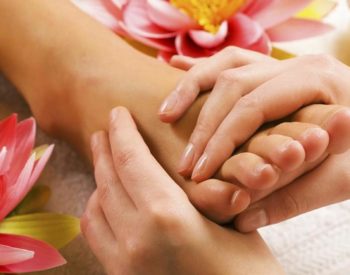 $79
There's no doubt about it. Regardless of age, occupation or leisure activities, your feet take a beating. Pamper yourself with an in-room foot/calf massage, either a full hour for yourself or 30 minutes each for you and your companion. From the first moment, your tootsies will thank you. The cost for a soothing foot massage is $79, plus room rate. Services are provided by Yvette Pavlick, our licensed and certified massage therapist. Please provide at least 72 hours' notice for this room enhancement.
Relaxation Massage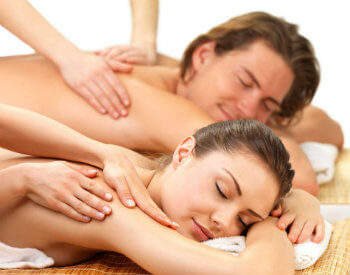 $199
Add something special to your romantic stay! Just pack your bags and come prepared to be pampered…soak away your stress. Arrive to gourmet chocolates and champagne in your room. Enjoy an in-room massage for two – 30 minutes per person (consecutive) accompanied by soothing music and candlelit aromatherapy.The cost for the massage package is $199, plus room rate. Add an additional 30 minutes each for $125. Please provide at least 72 hours' notice for this package; massage package applicable only for deluxe rooms or suites.
Bed, Breakfast & Bridle Horseback Trail Ride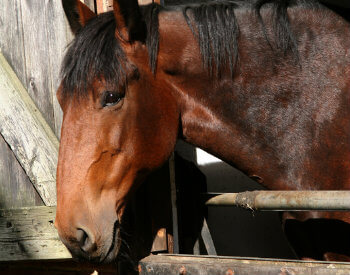 $399
Two nights' accommodations in a cozy guestroom with a queen-size bed, private bath, and full buffet breakfast. Two passes for an excellent trail ride at Spring Valley Equestrian Center – Andover, NJ.  Small snack basket for here or packed as "take-along for the car". Upgrade to a deluxe room for $70, and to a Suite from $150-$270.
Happy, Happy Birthday Baby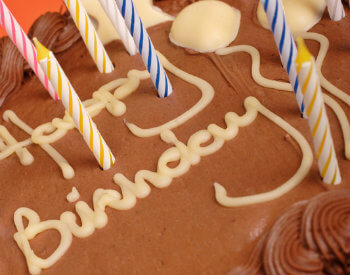 $69
Treat your special birthday guy or gal to a relaxing, intimate getaway. Our birthday package includes: a personalized, gourmet couple-sized cake, baked with the finest ingredients by a renowned area pastry chef, a bottle of chilled champagne or sparkling cider and a keepsake Whistling Swan Inn coffee mug. This is great for anniversaries too! For your 6-inch cake, you'll have a choice of white, chocolate or red velvet cake; white or chocolate butter cream or cream cheese frosting and chocolate or vanilla Bavarian cream or strawberry preserve fillings. 48-hour advance notice is necessary. For this package, please add $69 to your room rate.
Babymoon Package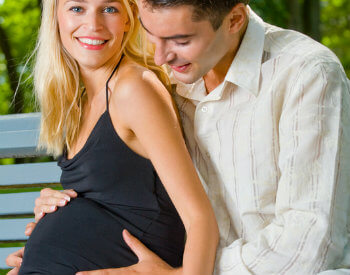 $199
Sneak away together with just the two of you before your little bundle of joy arrives.  The Babymoon package includes:  A chilled bottle of sparkling cider, chocolate-covered strawberries and fresh flowers upon arrival; a 30-minute prenatal massage for Mom and a 30-minute Swedish massage for Dad in the privacy of your bedchamber.  A "Stork Bag" filled with goodies for the Mother and baby completes the package.  For the Babymoon package, please add $199 in addition to your room cost. N.B. This is package is available for deluxe rooms and suites only.
Add Something to your Romance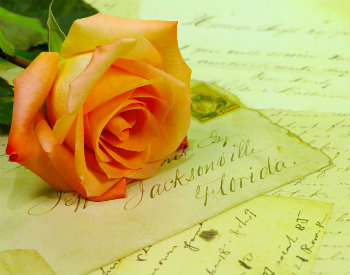 $30-$59
Create your own romantic getaway adventure by adding one or more of the following items. (If you don't find it below, we will accommodate special requests as well.)
Silk rose petals scattered on the bed on the evening of your choice — $15
Scrumptious chocolate covered strawberries in your room upon arrival — $19
Wine and cheese basket — $49 Includes sample of cheeses, crackers, fruit, chocolates, choice of wine or champagne
Chocolatier's gourmet chocolate sampler tray — $35;
One pound of beautifully packaged mouth-watering chocolates
One dozen long-stemmed red roses (or other color of your choice, based on availability) with a personalized card — $59 or market price in February.
Rent the Whole Inn!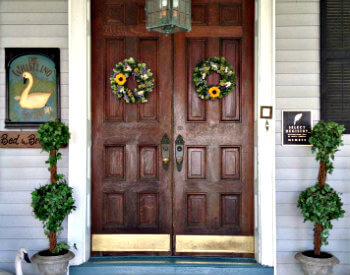 When the family is too large to stay at mom's…you can take over our inn! Weddings, bridal showers, holidays, reunions, corporate meetings, or any special event are memorable at the inn. Special rates apply at different times of year. Contact us well in advance to ensure availability and make our home yours for the duration. Enjoy delicious breakfasts and gracious hospitality in an intimate and sumptuous Victorian home. Come soon, and bring the whole gang!