We are surrounded by nature's bounty here in Sussex County, New Jersey. What's more, there are several state parks protecting these beautiful natural surroundings. Located within an easy drive from Whistling Swan Inn, we provide the perfect home away from home for that much-needed getaway you've been dreaming about. Here's your guide to state parks in Sussex County, NJ. Leave behind the winter blues, the stresses of work, and the responsibilities at home, and spend a few days (or more!) with us where you can rest and relax and get back in touch with nature as it comes alive this spring.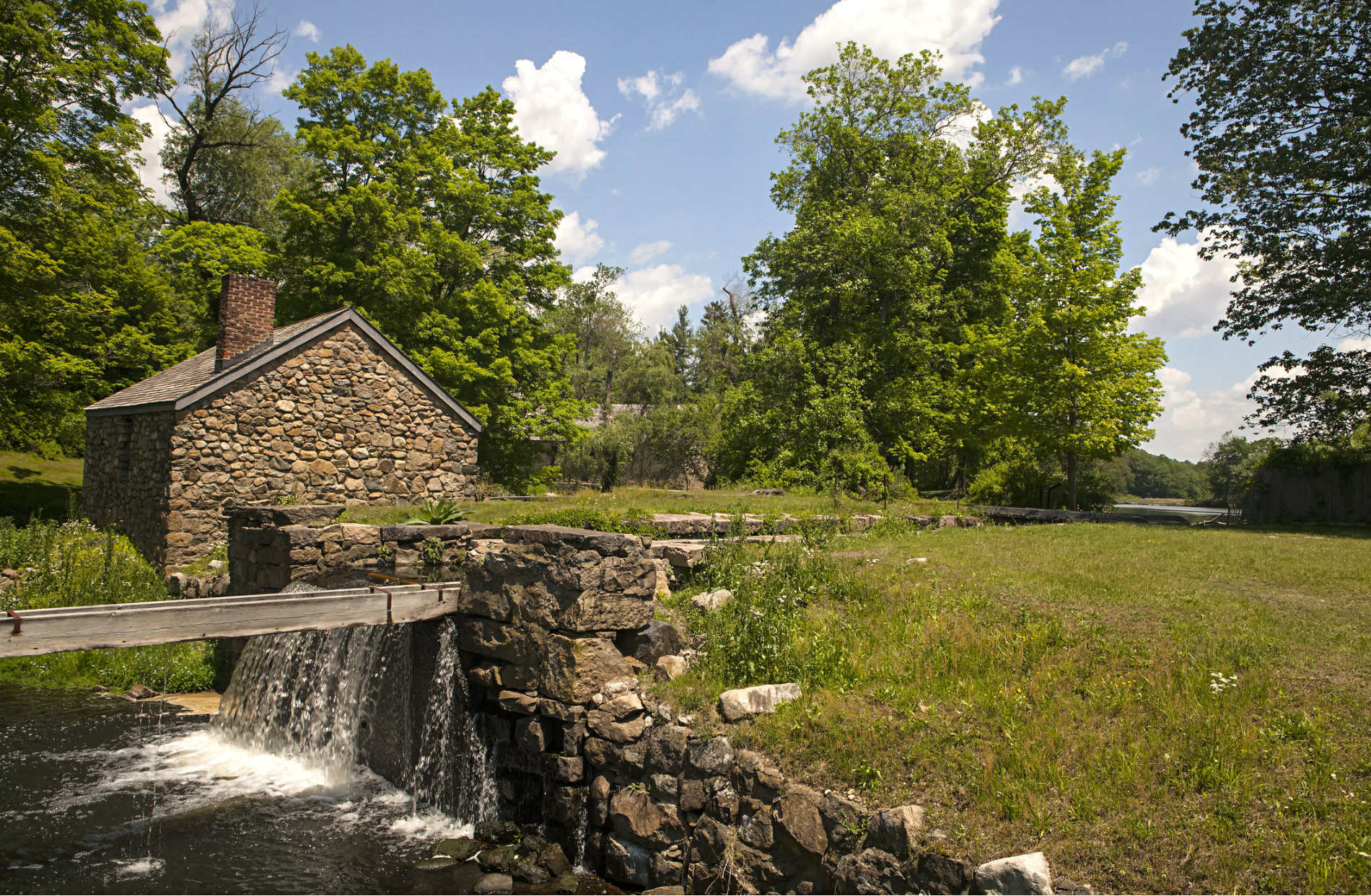 ALLAMUCHY MOUNTAIN STATE PARK
Encompassing 9,092 acres of mixed oak and hardwood forests, open natural fields, lakes and ponds, and scenic trails (14 miles marked and 20 miles unmarked), Allamuchy Mountain State Park is a must-see. The Musconetcong River, which winds through the Park, offers some of the best trout fishing in the state! Plus, Cranberry and Jefferson Lakes and Allamuchy and Deer Park Ponds contain warm water species such as largemouth bass, sunfish, perk and pickerel. In addition to fishing, activities include hunting, boating, and rock climbing (near Waterloo Village on Waterloo Road – waiver required). You'll also find beautiful picnicking areas with tables, group facilities, a shelter and playgrounds – perfect for a romantic setting or a gathering of friends.
Park Hours
Daily from sunrise to sunset
Allamuchy Mountain State Park Map
HOPATCONG STATE PARK
Lake Hopatcong, located at the southwest end of Hopatcong State Park, holds 9 miles and 2,500 acres of freshwater for your enjoyment. During the cooler months, enjoy boating, canoeing and fishing. You can bring your canoe, large motor boat, sailboat or jet skis, or rent one at the many outfitters in the area. Fishing enthusiasts can enjoy casting year-round. Each spring the NJ Division of Fish and Wildlife stocks the lake with brown, rainbow and brook trout. Winter months offer ice fishing for perk and pickerel, while the warmer months provide opportunities to catch largemouth bass, sunfish, catfish, perch and pickerel. During the summer, there are designated swimming areas with lifeguards on duty (see schedule), a bathhouse with restrooms, showers and changing areas, and a concession for food and beach supplies.
There are several picnic areas with tables and grills, as well as a small shelter and playground on the hill by the parking lot. So, pack a tasty lunch or dinner along with your favorite non-alcoholic beverages and spend the day relaxing amidst the natural setting. Other activities offered at the park include six half-basketball courts, sand volleyball, two playgrounds, and an open field ideal for flying kites, playing soccer, and throwing a frisbee.
THE MORRIS CANAL

Sections of the Morris Canal are administered by Hopatcong State Park. Flowing through Bergen, Essex, Morris, Sussex, and Warren Counties, the historic Morris Canal was completed in 1837 to transport boats carrying coal, iron ore, manufactured goods and agricultural produce from Phillipsburg on the Delaware River to Jersey City, the Hudson River and the New York Harbor.
LAKE MUSCONETCONG

During the mid-1800s, Lake Musconetcong was created as an additional water source for the Morris Canal. In 1924, this lake was deeded over to the State of New Jersey with the other parts of the Morris Canal System. Located four miles west of Lake Hopatcong, visitors to Lake Musconetcong today enjoy boating, fishing and ice fishing.
Park Hours
From Tuesday after Labor Day through Friday before Memorial Day Weekend – Sunrise to Sunset from Saturday of Memorial Day Weekend to Labor Day – 8am to 8pm.
Park Office Hours
April to October – Daily from 8am-4pm
November to March – Monday through Friday from 8am-4pm
HIGH POINT STATE PARK
High Point State Park offers a variety of interpretive and educational programs year-round, such as nature hikes and stream walks by a park naturalist. Outdoor recreation includes fishing, ice fishing, boating and swimming on several lakes located within the park. Other outdoor activities including hunting, cross-country skiing, and hiking.
The 20-acre spring-fed Lake Marcia is the perfect place to swim during the summer with lifeguards on duty (see schedule), a bathhouse, and food concession.
Beach Hours
Memorial Day Weekend through Labor Day Weekend – Daily from 10am to 6pm (weather permitting).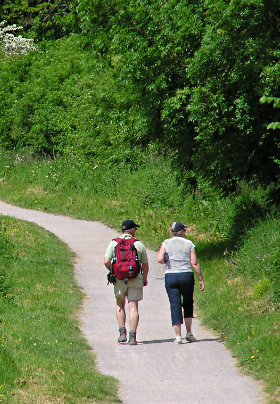 The 850-acre Dryden Kuser Natural area was the first Natural Area in the State of New Jersey. Situated 1,500 feet above sea level, the Atlantic white cedar swamp is the highest elevation swamp of its kind in the world! Endangered species can be spotted on the swamp trail, such as the three-tooth cinquefoil and Cooper's hawk.
Trail options abound at High Point State Park. With 50+ miles of multi-use trails varying between a ½ mile and 18 miles long, you can hike, mountain bike, horseback ride, cross-country ski, snowshoe, snowmobile or dogsled. You will relish the diverse scenery featuring mountain ridge tops, dense forests, open fields, and wetlands.
Included among the trails is 18 miles of the Appalachian Trail. This famed trail is designated for hiking only and offers stunning views of the valleys and mountains surrounding the area.
Park Hours
2nd Sunday in March through October 31 – 8am to 8pm
November 1 through 2nd Saturday in March – 8am to 4:30pm
Park Office Hours
November 1 through Week Before Memorial Day – Daily from 8am to 4pm
Memorial Day Weekend through October 31 – Extended Weekend Hours (as staffing permits)
High Point State Park Saw Mill Lake Map
KITTATINNY STATE PARK
At Kittatinny Valley State Park, you'll discover glacial lakes, limestone outcroppings, former railroads, an historic village, and even a small airport. Be sure to bring your camera and binoculars to see and capture a variety of wildlife up close, such as whitetail deer, wild turkey, songbirds, beaver, muskrats, and squirrels. Outdoor recreation is plentiful here, offering boating and kayaking, fishing and hunting, hiking and mountain biking, as well as birding and horseback riding.
HISTORIC WATERLOO VILLAGE

This historic village will take you on a fascinating journey back in time, from 400 years ago when the Lenape Indian Village lived here to a bustling 19th century port and village with a working mill complex, general store, blacksmith shop and more.
KITTATINNY PARK TRAILS

Kittatinny Park trails vary in both difficulty and terrain, from gravel roads to the type of complicated terrain on which expert mountain bikers thrive.
Paulinskill Valley Trail – This 27-mile long trail winds through rural landscapes, deciduous forests, wetlands, and small towns located in Warren and Sussex Counties. Hikers, bikers, horseback riders, and cross-country skiers will find plenty of opportunities to enjoy their sport here. Birdwatchers, too, will delight in the 100+ different bird species found along the trail. And photographers can capture nature in active as well as stunning scenic views of the river from six different bridge crossings.
Sussex Branch Trail – This 20-mile trail abuts swamps, lakes, fields and several small communities. The trail's flat cinder base allows for a variety of trail activities like hiking, horseback riding, biking, cross-country skiing and dog sledding. The Trail also crosses through Allamuchy Mountain State Park.
Park Hours
Daily from sunrise to sunset
Park Office Hours
Kittatinny State Park Trail Guide
Kittatinny Valley State Park: Summer Discovery! from Yeti Nest Films on Vimeo.