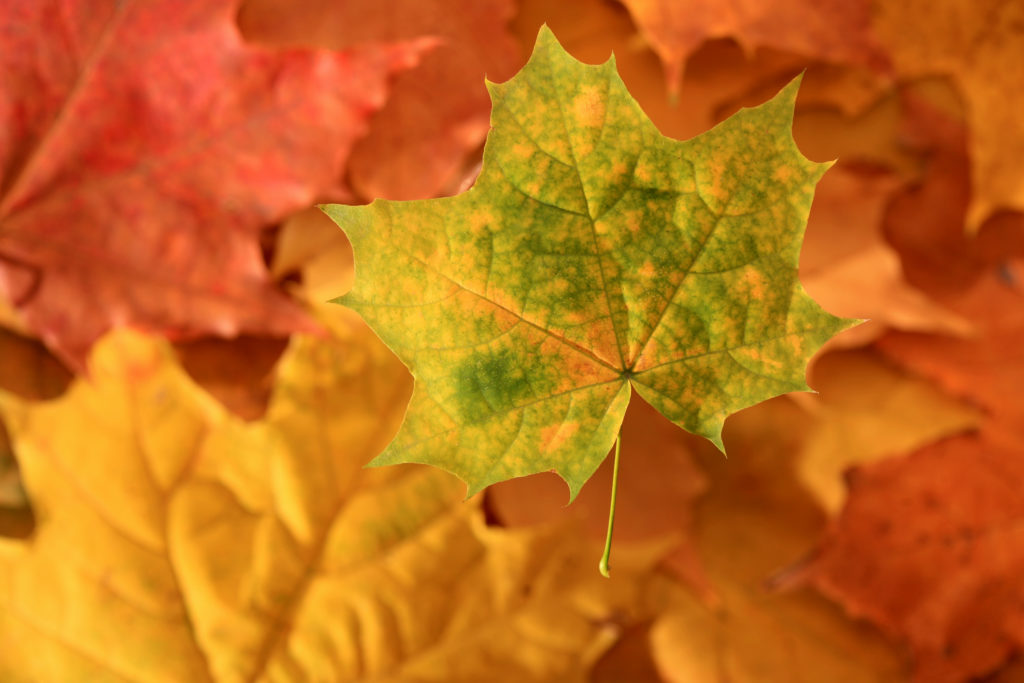 Allamuchy Mountain State Park is a nature lover's paradise. Covering 9,200 acres of land, this state park provides opportunities to enjoy a variety of activities and interests. As we approach the much-anticipated fall season, we can add fall foliage to the list. Although this list is not exhaustive, here are seven reasons to visit Allamuchy Mountain State Park this fall.
Trails – There are 34 miles of

trails in Allamuchy Mountain State Park

for hiking, biking, and horseback riding. Marked trails make up 14 miles (Allamuchy Natural Area) and unmarked trails make up the remaining 20 miles (Northern Section of the Park). The trails are moderate in difficulty and range from 1.5 to 9 miles long and from 659 to 1,114 feet above sea level. Several miles of trails crisscross through forests, marshlands, and the Musconetcong River. Whether you choose to stroll, hike, bike or ride, you are sure to enjoy the incredible sights along the way.
Fall Foliage – Leaf-peeping season is one of the best reasons to visit the Park. You will see miles and miles of gorgeous deciduous trees ranging in color from golden yellow and pumpkin orange to crimson red and deep auburn. However you wish to spend your time in the Park, the vibrant

fall foliage

will certainly heighten your experience. The season typically runs from early October through early November, peaking around Columbus Day.
History – Travel through time at the historic

Waterloo Village

, from a 400-year old Lenape (Delaware) Indian village to an early nineteenth century canal village. Located on the Morris Canal, this village has been restored to the beautiful and bustling canal village it once was. Restored buildings included a general store, blacksmith shop, inn, watermill, and church. Waterloo Village staff dressed in period costumes roam the village to offer insight into what life was like back then.
Boating – Take your rowboat, canoe, or kayak out for a peaceful boat ride on the three-mile water trail on the Musconetcong River. There is nothing quite like a brisk autumn morning on the water as you sit and listen to the sounds of the water gently lapping the boat and the mesmerizing sounds of nature. Listen for the calls of the variety of Warblers, the Wild Turkey or the Baltimore Oriole, to name just a few. There is a public boat launch at Cranberry Lake where you can also launch gas and electric motored boats.
Fishing – If fishing is your game, then you are in for a treat. The Musconetcong River, which winds throughout the Park, offers some of the best trout fishing in the state. Visit Cranberry Lake, Jefferson Lake, Allamuchy Pond and Deer Park Pond for warm water species like large mouth bass, sunfish, perch and pickerel. Talcon Lake is stocked with landlocked salmon.
Rock Climbing – If you prefer a little more adventure in your life, try your hand at the Park's rock climbing wall located near Waterloo Village on Waterloo Road. Contact the park office for details.
Whistling Swan Inn – Located in Stanhope, NJ, less than 10 minutes from Allamuchy Mountain State Park, the Whistling Swan Inn is the perfect launching pad to experience all that the Park offers. Start each day with a savory or sweet homemade breakfast (you choose!) and return for an evening of rest and relaxation by rocking on the porch, napping in the hammock, sitting in the parlor, or lounging in your comfortable guest room. Book your room online or contact us with any questions about your fall getaway.