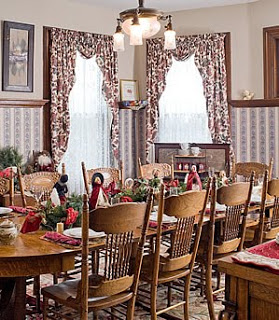 At the
Whistling Swan Inn
, our guests' feedback shapes the way we do business. A comfortable guest experience is #1 on our priority list. The breakfast can be scrumptious, the linens exquisite and the room immaculate, but if the guest is not comfortable, he probably won't stay with us again.
One of the breakout workshops focused on what guests are looking for when they stay at bed and breakfast inns. Based on the survey results, most guests indicated that they did not necessarily want to sit a table in the morning and have to make conversation with strangers. They wanted choices.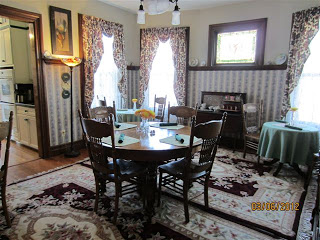 Hmm, excuse the pun, but that was food for thought. By the time we'd arrived home from the airport, Tom and I had decided to reconfigure our dining room from its current state of a long table seating 10, to several smaller tables accommodating 2-4 guests. We're happy to report that guest feedback, particularly from those who are regulars, is universally positive.
… and so the adventures continue… join us
Ros
Ros Bruno
Innkeeper
The Whistling Swan Inn
110 Main Street
Stanhope, NJ 07874
973-347-6369