On Saturday, June 30th, the 17th annual Canal Day will be held from 10:00 a.m. to 5:00p.m. at Waterloo Village, Stanhope, NJ. Admission is absolutely free.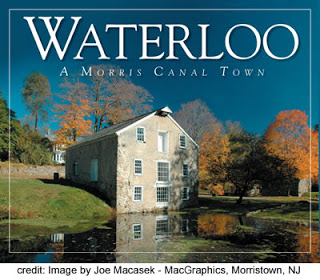 Sponsored by the Canal Society, in partnership with the New Jersey Division of Parks & Forestry and the Department of Environmental Protection, the event will feature walking tours of the canal site and the village, as well as live music, exhibits and video presentations at the Society's Canal Museum.
Waterloo Village is a restored 19th century canal town in northwestern New Jersey, and was approximately the half-way point in the 102-mile trip along the Morris Canal, which ran from Jersey City (across the Hudson River from Manhattan) to Phillipsburg, New Jersey (across the Delaware River from Easton, PA).
Steeped in history, Waterloo dates back to the time of the Lenape Indians who inhabited northern New Jersey. Later, with the discovery of rich veins of iron nearby, the area was the center of the production of bar iron, which was shipped to England before the American Revolution.
Ros
Ros Bruno
Innkeeper
The Whistling Swan Inn
110 Main St.
Stanhope, NJ 07874
973-347-6369
www.whistlingswaninn.com
Check availability