There's nothing quite like a plump, ripe, sweet strawberry eaten out of hand. The very best, of course, are the ones you pick yourself. This weekend, June 2nd and 3rd, 2012, marks the opening of strawberry picking season at the Sussex County Strawberry Farm, located at 565 Route 206 North in Andover, NJ. Strawberries are a staple at the Whistling Swan Inn bed and breakfast, so I'll be getting out my straw hat and sunscreen so I can serve the freshest fruit to my guests.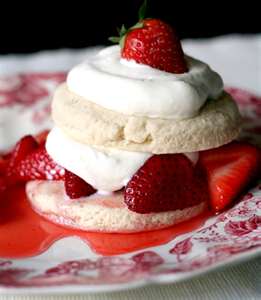 Located in northern, New Jersey, the Sussex County Strawberry Farm is a family-owned business, They have been growing quality fruit for more than 30 years and have established a reputation for having absolutely the best berries in the area.
Berry interesting trivia:
Strawberries are a great source of Vitamin C and folic acid (a B vitamin) and have been known to provide relief from gout and rheumatism.
Strawberries contain ellagic acid, a compound known to counteract certain cancer-causing agents.
On average, there are 200 tiny seeds in each strawberry.
One cup of fresh strawberries has only 55 calories (my particular favorite)
So, while you're at the inn, consider picking a couple of pints to take home to the family. Maybe I'll see you there.
… and so the adventures continue … join us.
Ros
Ros Bruno
Innkeeper
The Whistling Swan Inn
110 Main St.
Stanhope, NJ 07874
973-347-6369
www.whistlingswaninn.com
Check availability