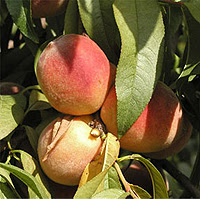 Fifteen minutes away from the Whistling Swan Inn is the family-owned Alstede Farms. Founded in 1982, the farm cultivates over 600 acres of land in Chester, NJ using sustainable and certified organic farming methods. Alstede Farms is not merely a working farm…it's an experience. In addition to the farm store, which is teeming with fresh fruits and vegetables, visitors can "Pick Their Own" fruits and cut their own fresh flowers. This is the season for peaches. Admission is $5.00 per person and includes a free scenic hayride shuttle to the orchards and use of a pull wagon to transport your harvest from the orchards.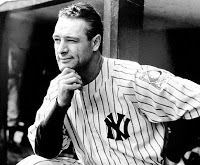 Opening on Saturday, September 1st (Labor Day weekend) is the annual corn maze. This year, the 10-acre maze pays tribute to Yankee baseball legend, Lou Gehrig. As any baseball fan will know, Gehrig, nicknamed the "Iron Horse", set the record for most consecutive games played. As a special opening day treat there will be an outdoor showing of the Oscar-winning film of his life, "Pride of the Yankees", which stars Hollywood legend, Gary Cooper, as Lou Gehrig, Teresa Wright and Walter Brennan.
Come stay at the Whistling Swan Inn in Stanhope, NJ this Labor Day weekend and experience rural charm of the Skylands region.
Alstede Farms
84 Route 513
Chester, NJ
973-879-7189
www.alstedefarms.comhttp://alstedefarms.com/
GPS Address:
1 Chesterfield Drive
Chester, NJ
Maybe I'll see you there.
Ros
Ros Bruno
Innkeeper
The Whistling Swan Inn
110 Main Street
Stanhope, NJ 07874
973-347-6369
www.whistlingswaninn.com
Check availability