My favorite German restaurant, the Black Forest Inn, located within the proverbial stone's throw of the Whistling Swan Inn, will be hosting two spectacular events this month. WOWEE! Food, beer and wine – it doesn't get much better.
For the Wine Connoisseur
On Monday, April 22, 2013, wine lovers can enjoy a 6-course Reisling wine tasting dinner featuring selections from the Dr. Loosen estate in Germany's Mosel Valley. The vineyard has been in the same family for nearly 200 years, its current owner set about creating world-class wines using practices designed to achieve excellence with a minimum of technological interference.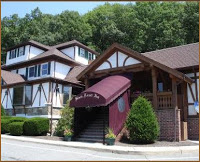 The dinner will be held from 6:00-8:00 pm and the cost per person, including tax and gratuity is $60.
For the Beer Aficionado
Beer lovers are in for a real treat. On Thursday, April 25, 2013, the Brooklyn Brewery and edibleJERSEY magazine will present an evening of food, beer and stories from 5:00-7:00 pm. There will be complimentary samples of the Brewery's Silver Anniversary Lager and locally made snacks. Guests can also enjoy a 5-course beer pairing dinner. Cost per person is $55, including tax and gratuity.
Reservations are required for both events.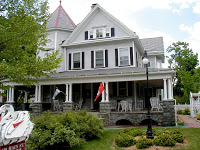 Why not do a little pairing of your own with a quick overnight getaway at the Whistling Swan and one of these superb tasting events?
Ros
Ros Bruno
Innkeeper
The Whistling Swan Inn
110 Main St.
Stanhope, NJ 07874
973-347-6369
www.whistlingswaninn.com
Check availability
Join us now on Facebook!