Within a ten mile radius of the Whistling Swan Inn, my northern New Jersey bed and breakfast, is quite an array of restaurant choices. Last week, at the Friends of Waterloo Village Harvest Moon Festival, I had an opportunity to sample some of the best food in the area.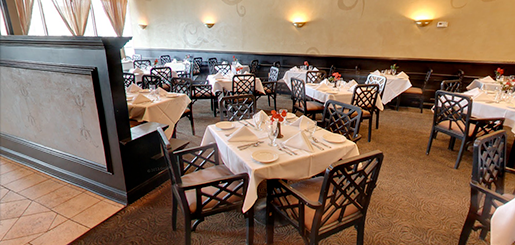 The Prickly Pear ready for dinner guests
The evening began at 6:30 pm, and because I was feeling a little prickly from hunger, my first stop was The Prickly Pear table, where I tasted the most delectable pork loin served over a bed shrimp and chorizo sausage grits. Proprietors Linda and Chef Joe Andes opened their doors in September of 2006 with a menu that features European, Asian, French and Italian cuisine all with an American twist.
The next stop was Andre's. Tracey, one half of the restaurant's husband and wife team, was serving up cups of butternut squash and apple soup. It had just the right blending of flavors. To ensure variety and the freshest in-season ingredients, Andre changes the menu every two weeks.
I scream, you scream, we all scream for Cliff's….Cliff's Ice Cream, that is. Open year-round, Cliff has been making homemade ice cream since 1975. In celebration of autumn, Cliff was serving scoops of pumpkin and apple crumb ice cream at the event.
Ah, so much food and so little time. Tune in for Part 2 of Dining Around the Whistling Swan Inn. Next time you're in the area, be sure to stop by one of these great eateries.
Cliff's Ice Cream
1475 U.S. Highway 46
Ledgewood, NJ
973-584-0721
Prickly Pear Restaurant
80-30 Main St.
Hackettstown, NJ 07840
908-979-0003
Andre's Restaurant
188 Spring St.
Newton, NJ
973-300-4192
Ros
Ros Bruno
Innkeeper
The Whistling Swan Inn
110 Main St.
Stanhope, NJ 07874
973-347-6369
www.whistlingswaninn.com
Check availability
Follow us on Pinterest
Follow us on Twitter