When I look at old photos of my big Italian-American family, the common denominator has always been the dining room table laden with food. To say that food has always been a big part of my life is an understatement, so that's why it's a huge part of the experience I deliver to my guests at the Whistling Swan Inn.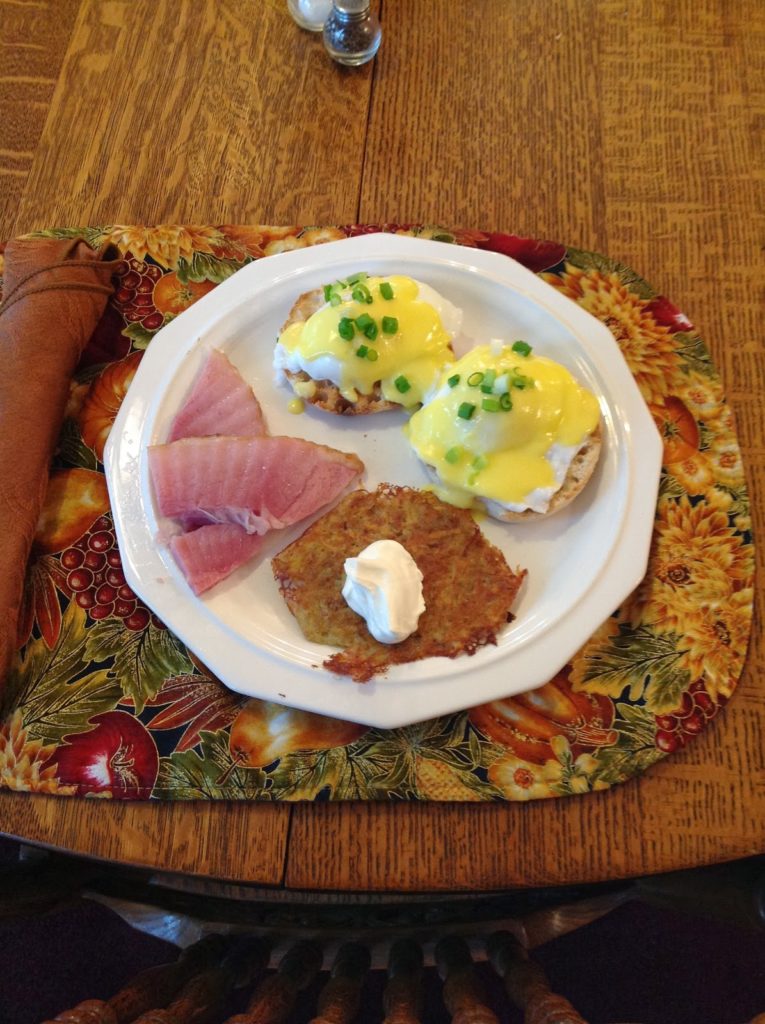 This is a guest favorite
Part of the fun of going on vacation is forgetting about the diet and trying new things, and many of my guests will ask me to describe in detail what food is available at my bed and breakfast. Because I like to see people eat, I'm only too happy to comply.
Breakfast each morning is served buffet style; my guests seem to like the flexibility of strolling down anytime between the designated hours, rather than having to commit to a set time. The varied menu (chef's choice) consists of two entrees, one sweet, one savory, accompanied by an array of sides. Here's an example of a typical menu: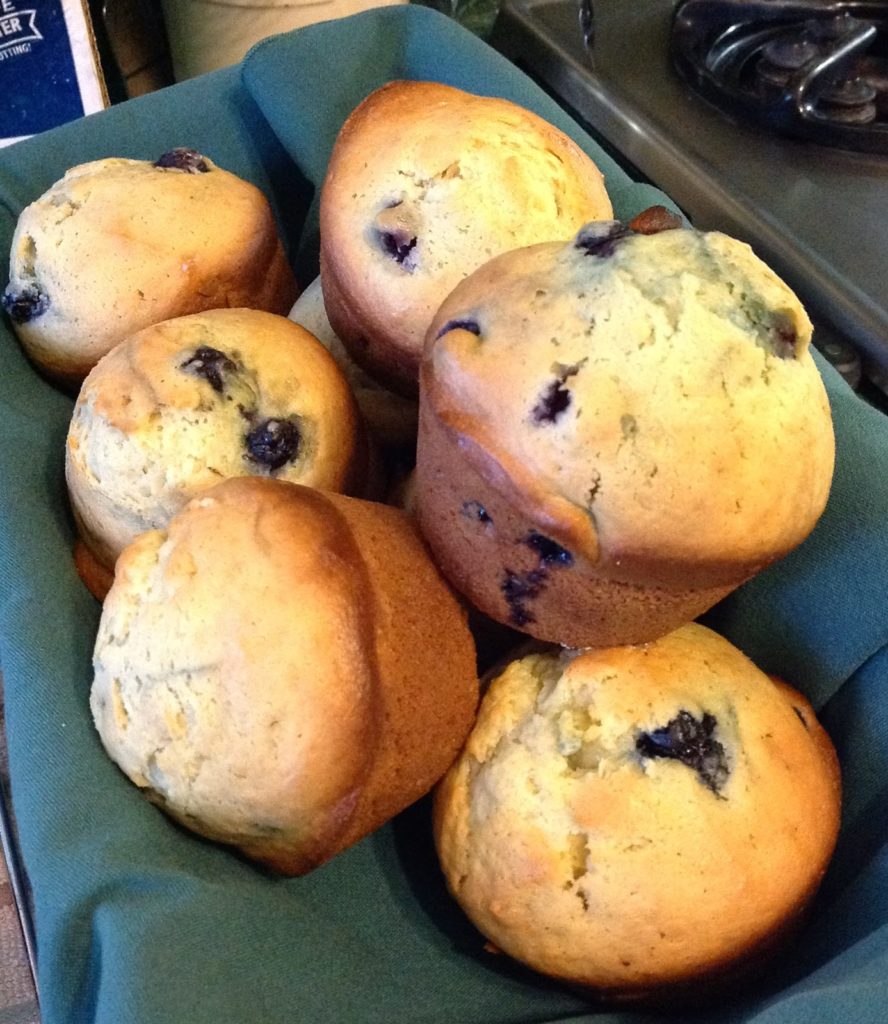 Choice of fruit juices
Seasonal fresh fruit
Eggs Benedict (Florentine for our vegetarian friends)
Croissant a L'orange French toast
Potato latkes with sour cream and applesauce
Assorted sweet breads, such as blueberry muffins or cinnamon walnut coffee cake
Homemade granola
Freshly ground coffee and/or assorted gourmet tea
For guests who may have dietary restrictions, such as gluten intolerance, we can easily accommodate them, and in fact, Tom's Potato Crust Frittata is often requested by returning guests.
I like to make sure my guests have accessibility to snacks in order to tide them over until dinner after a fun-filled day of antiquing, horseback riding or seeing the nearby historic sights. They can grab some of my signature chocolate chip cookies or rich brownies and a soda or coffee at my 24-hour hospitality bar. I'll admit, it's hard to keep that cookie jar filled.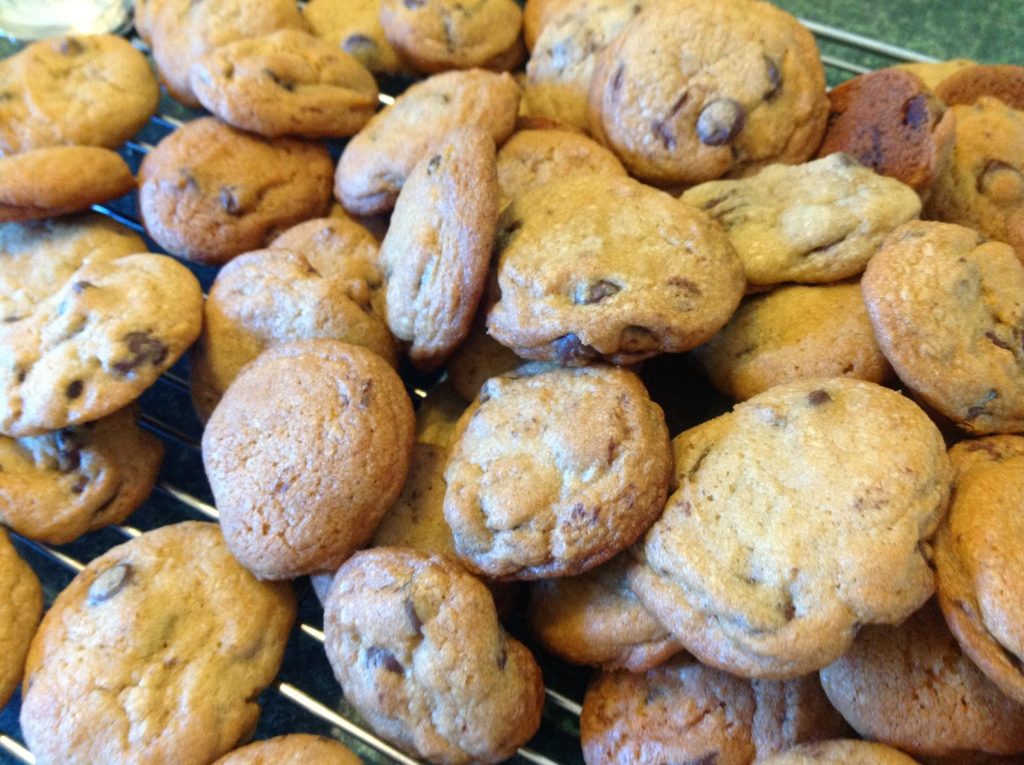 It's hard to pass by the cookie jar without snagging one
At my hidden gem of a bed and breakfast in the New Jersey Skylands, the accommodations are luxurious and restful, but the breakfast will stick with you. 
Ros
Ros Bruno
Innkeeper
The Whistling Swan Inn
110 Main St.
Stanhope, NJ 07874
973-347-6369
www.whistlingswaninn.com
Check availability
Follow us on Pinterest
Follow us on Twitter