How can I have a stress-free party? I can't even begin to count how many times I've fretted about that. It's great fun to celebrate life's big and little milestones, but sometimes just the thought of the food, the decorations, the set-up, the clean-up, is enough to send one into a vapor lock.
Well, stress no more. The Whistling Swan Inn is a perfect venue for an intimate, elegant, yet affordable party – and best of all – no stress. Booking your party begins with a consultation at the Inn. You'll have a chance to see the site as well as photos of past gatherings to get a sense of how your event could be executed. 
Customization is the theme of my party planning. One size definitely does not fit all, and I like to spend ample time discussing ideas with the party host  to ensure that what they envision for their special day is translated into an event that is memorable not only for the guest of honor, but attendees as well.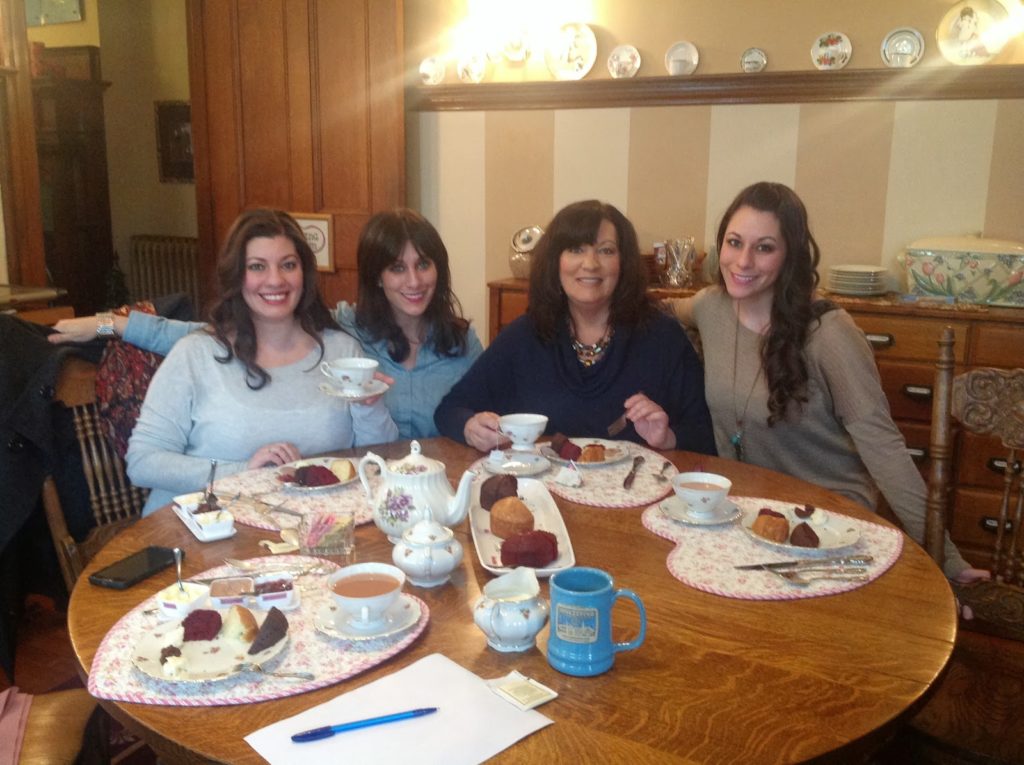 The delightful Alberto ladies
choose the cake for a baby shower.
The Inn is a popular spot for baby and bridal showers. Indoors, we can accommodate 35 people, and outdoors on our wraparound veranda – 60. Guests can elect to have a Victorian tea, or for those who wish to have something more substantial (my family), a luncheon can be served. 
Typical menu for the Victorian tea:
Mimosas served in crystal champagne flutes
Cranberry oat scones
Baby spinach salad with honey mustard dressing
Shrimp, cucumber and dill tea sandwiches
Chicken salad sandwiches on mini rolls
Chocolate covered strawberries and English toffee bars
Celebration cake custom-made by my pastry chef
Gourmet hot teas/iced tea/cucumber mint lemonade 
For your next event, let us take care of all the details. My staff and I stand ready to help you make your celebration one to remember.
Ros Bruno
Innkeeper
The Whistling Swan Inn
110 Main St.
Stanhope, NJ 07874
973-347-6369
www.whistlingswaninn.com
Check availability
Follow us on Pinterest
Follow us on Twitter