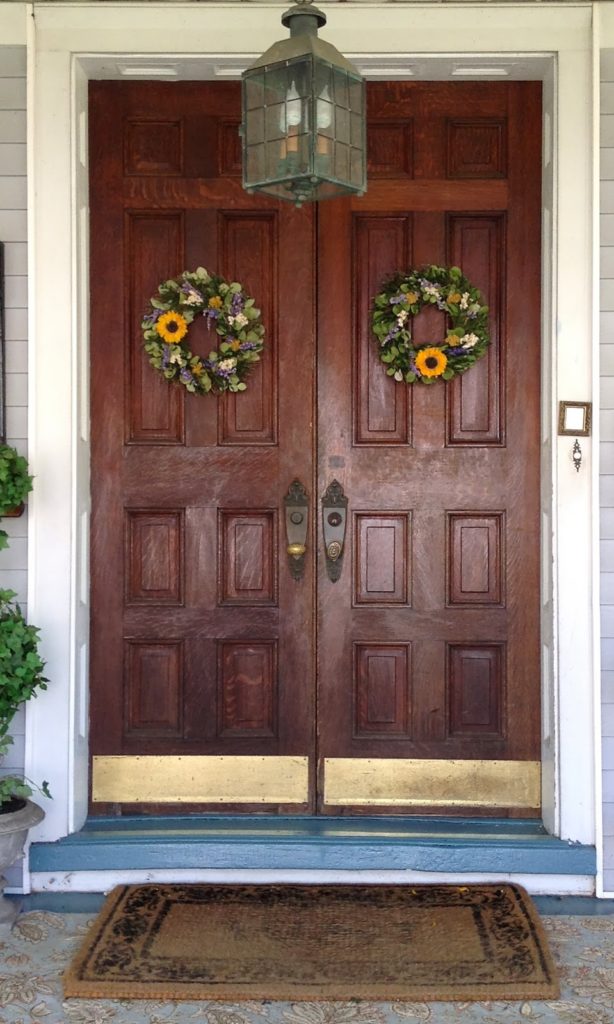 Welcome to the
Whistling Swan Inn
Over the past 25 years, more people are choosing to stay in bed and breakfast inns over the large hotels. One of the best things about a B and B is that each one is unique and offers the type of personalized hospitality that chain properties simply cannot provide. And yet, some misperceptions about the B and B experience still exist. That being said, here's what you can expect when you visit the Whistling Swan Inn.
1. Privacy
Privacy is a concept so dear it's guaranteed in the Bill of Rights, and you'll get it here. We'll be around and available, but never intrusive. If you want to know about the history of the house, things to do in the area or why I decided to become an innkeeper, I'm delighted to tell you. But there is no mandatory socialization with either the innkeepers or other guests. No one will summon you to tea in the drawing room at precisely 4:00 pm like on Downtown Abbey. 
2. Scrumptious food
Our breakfasts have been touted consistently by our guests. It's served buffet style with two hot entrees and all the accompaniments, so you can stroll down anytime during the breakfast hours to help yourself. Enjoy it at an intimate table for two or on the veranda in nice weather. Read the morning paper if that's your Sunday routine. No one will hold you captive at a communal dining table. You can even take a breakfast tray up to your room if you wish. Hungry or thirsty before or after breakfast? There's a 24-hour hospitality bar with my signature chocolate chip cookies and other snacks and beverages available.
3. Your own bathroom
One of the more popular myths about B and B's is that guests have to share a hall bathroom. Another popular interpretation of a private bath is that while it's private for your room, you have to step across the hall to use it. Not here. Not ever. Each room has its own private bath en suite, which loosely translated from the French means "part of your room".  So, you don't have to worry about being seen in your jammies. 
4. Five-star amenities
You don't have to sacrifice luxury when you come to my inn. Each room is elegantly appointed with exquisite bed linens, cushy robes and fluffy towels. Toss some bath salts into the Jacuzzi tub and relax. Forgot your shampoo, body lotion or hair dryer? Don't fret – we've got them.
5. Modern conveniences
While it's true that the Whistling Swan Inn is a restored Victorian mansion, the architecture is the only thing that predates the 21st century. There are ample power strips for your electronic devices. Yes, I did say electronic devices. Each room is equipped with a flat-panel TV, DVD player and expanded cable, so you don't have to miss that college basketball game. Some even have I-pod docking stations. If you must stay connected with your office or Facebook friends, we have WiFi, and it's free. Best of all, there's not a doily or antimacassar in sight.
6. Personalized service
At the Whistling Swan Inn, it's all about the guest. You can expect warm hospitality from the moment you enter the door. You'll get shown to your room, not pointed toward it. The entire staff is here to ensure you have everything you need. You have but to ask.
All these features stack up to a one-of-a-kind getaway experience. Why not come see us and experience it for yourself?
Ros Bruno
Innkeeper
The Whistling Swan Inn
110 Main St.
Stanhope, NJ 07874
973-347-6369
www.whistlingswaninn.com
Check availability
Follow us on Pinterest
Follow us on Twitter