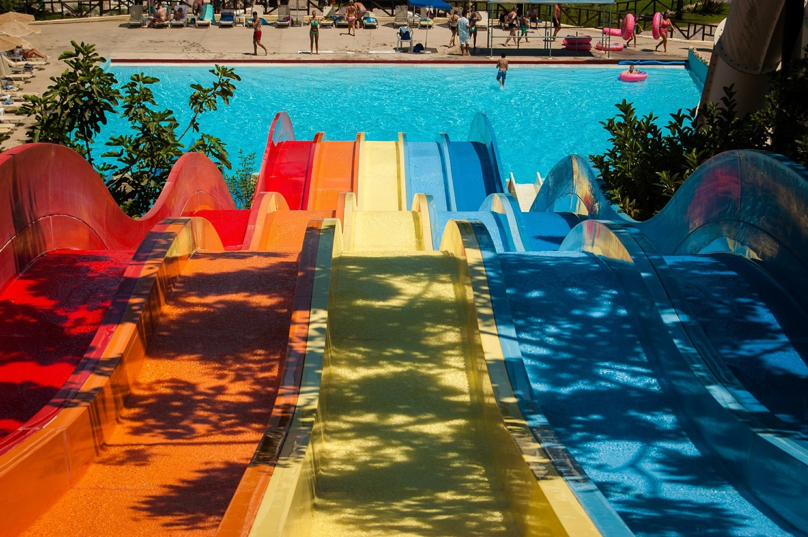 Summer vacation… most of the year we dream of where we will go and what we will do. Whether you plan to get away as a couple or as a family, we invite you to plan your perfect summer vacation at Whistling Swan Inn, a luxurious and comfortable bed and breakfast in Stanhope, NJ. Not only does Stanhope offer something fun for everyone, but we are located only one hour from the Big Apple, where you can take in all that New York City offers during the day, and come back to our relaxing bed and breakfast to rejuvenate. While there are countless activities to choose from, here are 10 of the best things to do in Stanhope this summer.
Play at an amusement park: Stanhope offers two great amusement parks that offer something different than your typical roller coasters.

Wild West City is a western heritage theme park that recreates life in Dodge City, Kansas, in the 1880s. Offering 22 different live-action shows, stagecoach and train rides, and museum-quality exhibits, entertainment is guaranteed. This is the best kind of history lesson for kids, just don't tell them they might learn something!
On a hot summer day, head to Tomahawk Lake Waterpark, situated on 200 breathtaking acres. Water slides and rides will provide gallons of laughs while keeping you cool. But there's more than just water fun. Attractions include mini-golf, ping pong, horseshoes, sand volley ball and more.

Take a dinner cruise: For the romantics, celebrate weddings, honeymoons, engagements or love itself with Lake Hopatcong Cruises. Offering weekday and weekend sunset cruises, these wine-and-dine opportunities provide the perfect backdrop for love and romance. For those of you traveling with family and friends, there are plenty of other cruise options, such as: Happy Hour Cruise, Historical Excursion, Italian Dinner, Yoga Cruise, just to name a few. Learn more to find the perfect cruise for your summer getaway.
Visit an alpaca farm: Set on 30 acres of serene woodland in Hackettstown, NJ, Highland Airs Alpaca Ranch is home to 23 alpacas, 1 llama, and a gift store. Located only nine miles from Whistling Swan Inn, you can spend the day petting and feeding these wonderful animals.The Ranch also offers tours of the barns and in-depth halter training. This is a truly fun experience for the entire family!
Rent a boat: If boating is more your speed, spend some time floating, fishing, water skiing, or jet skiing on Lake Hopatcong, New Jersey's largest lake. Local marinas rent canoes, kayaks, jet skis, motorized fishing boats, speed boats, pontoon boats, and a variety of supplies.
Take in a live show: Located only 20 minutes from Whistling Swan Inn, the historic Newton Theater, founded in 1924, presents a variety of programs in a beautifully restored and intimate setting. The Theater has hosted iconic performers such as Lyle Lovett, Kansas, Clint Black, the Bangles, The Glenn Miller Orchestra, and many more. Check out the schedule of events and add a touch of class to your summer vacation.

Visit the Big Apple: Take advantage of our close proximity to the city that never sleeps from the comfort of our luxurious Inn. Situated just an hour away, you can catch a train from Stanhope to the Big Apple for a day of food, shopping, culture, people-watching, history, and more. Consider taking a tour to learn what you never knew about this vibrant and fascinating city.
Escape the Big Apple: If your greatest desire is to escape New York City to the country, we can help! Book a stay at Whistling Swan Inn and enjoy our beautiful guest rooms, sleep-inducing beds, peaceful environment, and warm hospitality. Start your day with one of our delicious homemade breakfasts and then enjoy country life with a walk in the woods, a bike ride, or just sipping tea on the veranda.
Go antiquing: Have you ever shopped for antiques? Whether you're a seasoned collector or you just like to look around, you will find that antique shops in Stanhope, NJ are full of hidden treasures just waiting to be rediscovered.

Take a hike: Sometimes the best way to rejuvenate is to get out on the trails where you can absorb the sounds, scents, and beauty of nature. Here are some trails to trek this summer:

Do absolutely nothing: Yes, you read it correctly, do nothing. No planning, no schedules, no itineraries. Wake up naturally, sit on the porch with a cold drink and a good book, watch a movie in your cozy room, stroll through the vintage garden, just relax. All you have to do is reserve your favorite room.