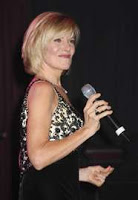 Since 1937, historic
Morristown, NJ
has been home to an excellent community theater that has evolved from the local movie house that I frequented during my college days in the 70's to today's Mayo Performing Arts Center (MPAC).
Located a mere 20 minutes from the
Whistling Swan Inn
, a
Stanhope, New Jersey bed and breakfast
, MPAC will feature "An Evening" with several big names. On
May 12, 2012, at 8:00 p.m.
, Steve Tyrell will sing selections from "The American Songbook", reinvented for the modern day romantic. On the same bill, Debby Boone (yes, daughter of Pat Boone) will perform "Reflections of Rosemary", a salute to the timeless music of her mother-in-law, Rosemary Clooney.
On May 17, 2012, 8:00 p.m., foodies may rather spend an evening with Lidia Bastianich, one
of television's most beloved chefs and host of "Lidia's Italy". A best selling cookbook author,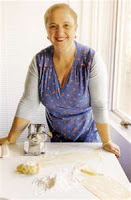 restaurateur and CEO of a food and entertainment empire, Lidia will lead a lively discussion about her life, career and, of course, her passion – food.
Mayo Performing Arts Center
100 South Street
Morristown, NJ 07960
For tickets call: 973-539-8008
… and so the adventures continue… join us
Ros
Ros Bruno
Innkeeper
The Whistling Swan Inn
110 Main Street
Stanhope, NJ 07874
973-347-6369
www.whistlingswaninn.com