I love stand-up comedy. So it's going to be a real dilemma this coming Friday, November 23rd, about whether to go and see Richard Belzer at the Stanhope House or Ron "Tater Salad" White at the Mayo Performing Arts Center in Morristown, NJ.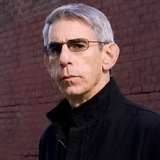 Richard Belzer AKA
Det. John Munch
Richard Belzer is probably best known for his role as the cynical, sardonic Detective John Munch in the Law & Order franchise. However, he got his start in show business at the Catch A Rising Star Club in New York City, and will be returning to his stand-up roots on Friday, November 23rd at the Stanhope House, as part of their "Catch Comedy Series". The Stanhope House is located at 45 Main Street, a mere three-block walk from the Whistling Swan Inn.
Admission is $35, $50 or $60. For tickets visit
www.stanhopehousenj.com/ or call 973-347-7777.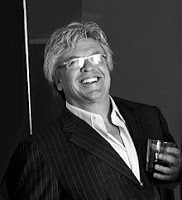 Ron White AKA Tater Salad
On the same night MPAC will feature Ron White, the Scotch drinking, cigar smoking comedian of "Blue Collar Comedy" fame. Twice nominated for a Grammy Award, White brings his "Moral Compass" tour to Morristown for shows as 7 and 9:30 pm.
Tickets are $47 to $97. The box office can be reached at 973-539-8008 or at www.mayoarts.org.
Why not have a few laughs the day after Thanksgiving? Combine a stay at the Whistling Swan Inn and see one of these performers in action.
Hope to see you there …


Ros
Ros Bruno
Innkeeper
The Whistling Swan Inn
110 Main Street
Stanhope, NJ 07874
973-347-6369
www.whistlingswaninn.com
Check availability