History has always been a passion of mine, and I think it's important to preserve our historical treasures for future generations. I feel so strongly about historical preservation that I accepted an invitation to be on the advisory committee of the Friends of Waterloo Village, which is comprised of a small, but committed group of citizens who are dedicated to saving and restoring this historic district.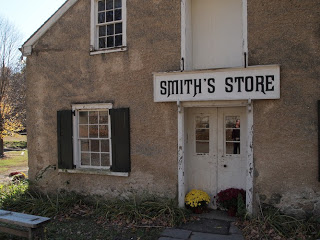 Located only a mile away from the Whistling Swan Inn, my Sussex County bed and breakfast, Waterloo Village is a restored 19th century canal town with a blacksmith shop, gristmill, post office and much more. The Friends of Waterloo Village are sponsoring interesting and informative strolls on several Sundays throughout the year. There will even be an opportunity to explore New Jersey's Canal Museum, and for those with a hardy constitution, a two-mile hike along the Musconetcong River to inspect the Morris Canal remains of an inclined plane and some ice houses.
Sunday Walks in Waterloo will be held on April 7th; April 14th; May 5th; May 26th; June 2nd and November 10th.
To register, please contact Bob Barth at bbarth@att.net. Check out the web sites at www.friendsofwaterloovillage.com and www.CanalSocietyNJ.org.
Ros
Ros Bruno
Innkeeper
The Whistling Swan Inn
110 Main St.
Stanhope, NJ 07874
973-347-6369
www.whistlingswaninn.com
Check availability