The Highlands Festival will be held at Waterloo Village on Saturday, September 21, 2013 from 10:00 am – 9:00 pm and Sunday, September 22, 2013 from 10:00 am to 6:00 pm. Produced by the New Jersey Highlands Coalition, the Festival will feature local musicians, foods, crafts,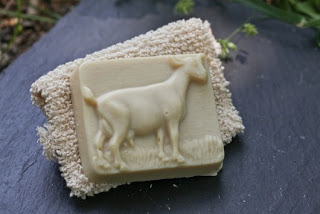 Exquisite hand-made goat milk soap, locally made at
Secret Garden Soap of Madison, is one example of what
will be featured at the Highlands Festival.
canal rides, historic building tours and guided nature hikes.
Tickets can be purchased online or at the door. Prices are $15/online and $25 at the door. Waterloo Village has a major historical significance in New Jersey and has been the venue for performances by such renowned acts as The Beach Boys, Judy Collins, James Taylor and the Metropolitan Opera.
Best of all, you can stay at the Whistling Swan Inn, which is only one mile from Waterloo Village.
Ros Bruno
Innkeeper
The Whistling Swan Inn
110 Main St.
Stanhope, NJ 07874
973-347-6369
www.whistlingswaninn.com
Check availability
Follow us on Pinterest