Today I read an interesting article in Travel and Leisure magazine about the advantages of using a travel consultant vs. online booking, and I couldn't help but relate it to my own experience of owning/operating a bed and breakfast inn. 
It's true that the proliferation of the Internet and rise of online booking intermediaries have made it easier to compare prices, see guest photos and book a room on the fly. When booking a room at one of the chain properties, this may be the best way to go, because pretty much all the rooms are the same regardless of whether you're in Boston or Bangkok. However when you're  
looking for a bed and breakfast inn – an experience, not just a bed – it's better to book directly, and here are the reasons why: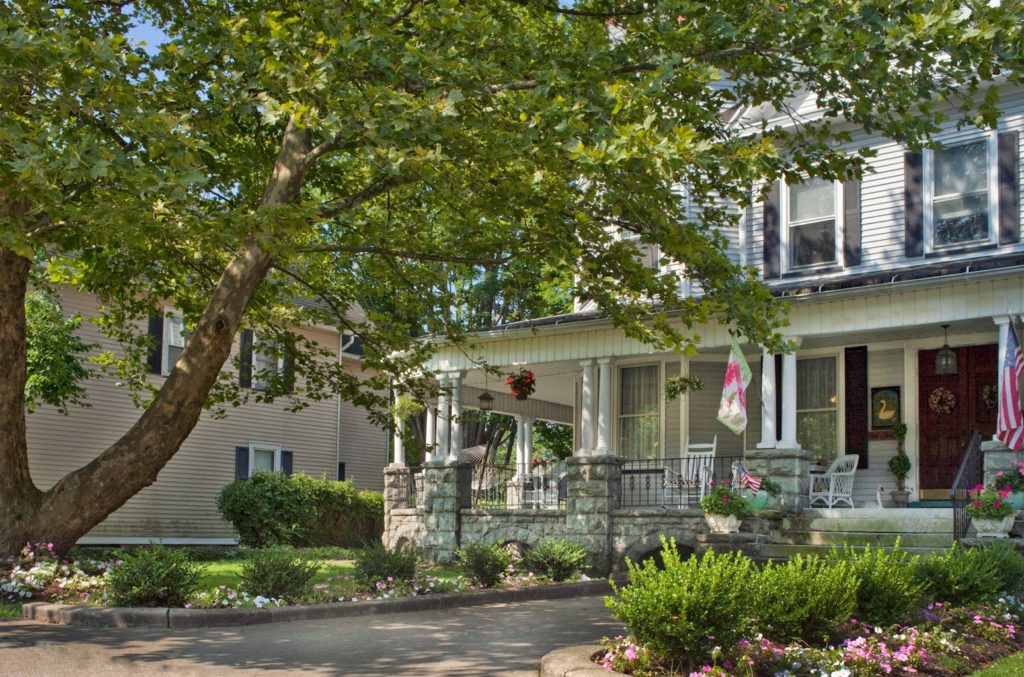 Broader Choice of Rooms
All hotels pay a substantial commission to the booking intermediaries. Consequently, smaller hotels, such as bed and breakfasts, may not put their premium rooms on the block for sale, particularly during high or holiday seasons. By booking through the property's own web site or reserving on the phone, you will get your choice of available rooms.
Ability to Change a Reservation Easily
It's easy to sort out a reservation change with the property owner with one phone call. Changing a reservation made through an online travel agency may require several phone calls before you get a live person, and even then it can be a difficult process requiring communication with the innkeeper through a "middleman".
Unpublished Deals


It's a fallacy that you will get the lowest rate by booking online. To preserve "rate integrity", the rates are the same on all channels. Bed and breakfasts frequently have discounted deals, such as a military discount, last-minute booking discount or a "stay six nights and get the seventh night free" discount. However, these are only applicable to direct bookings. 


Better Customer Service
Innkeepers have a vested interest in keeping their guests happy.  We will spend as much time on the phone with you as necessary to ensure all your questions are answered thoroughly. Want the room with the best view? We'll spend the time describing it so you can make an informed choice. Never been to the area before? We'll be able to recommend the best restaurants, shopping and sightseeing attractions. There won't be any unpleasant surprises when you arrive.
Complimentary Perks


Everyone likes to be unexpectedly delighted. Perks such as a free upgrade to a more luxurious class of room or a complimentary bottle of champagne, are sometimes available, but only on non-commissioned bookings.
In summary – the Internet has definitely transformed the way we live, but sometimes it's better to do business the old-fashioned way.
Ros Bruno
Innkeeper
The Whistling Swan Inn
110 Main St.
Stanhope, NJ 07874
973-347-6369
www.whistlingswaninn.com
Check availability
Like us on Facebook
Follow us on Pinterest