Attention one and all. Step right up to the main event of the year! The New Jersey State Fair returns to the Sussex County Fairgrounds August 2-11, 2019. This year's Schedule of Events is sure to please all who attend! The delightful Whistling Swan Inn is located just 35 minutes from the Fairgrounds and provides the perfect accommodations for your overnight stay.
The 2019 State Fair is the highlight of the summer. Each day, you will find agricultural events, such as: Daily Livestock Shows, Interactive Chil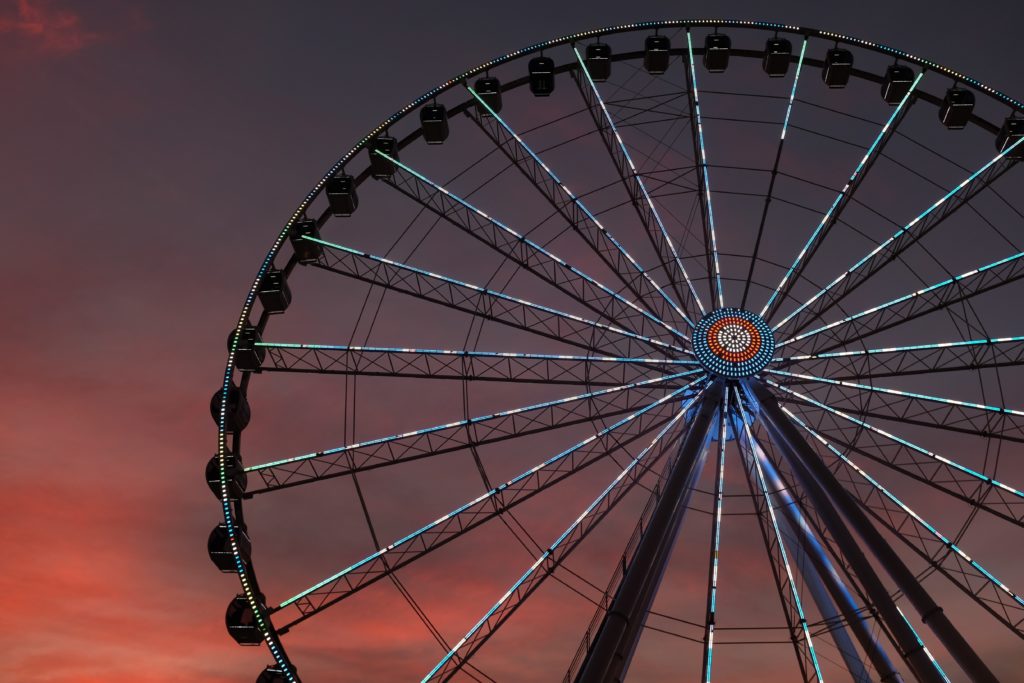 dren's Activities, Dairy Milking Parlor, Ag Tractor Parade, Landscape Displays and the list goes on. Under the "big tent" events include Battle of the Bands, Queen of the Fair, Country Day, Polish Night, and the Talent Show. This much-anticipated annual summer event offers something for the entire family. In fact, the Family Entertainment Area will feature Chainsaw Carvings, Sue Wee Pig Races, Oscar the Robot, Petting Zoo & Pony Rides, Circus Hollywood, and so much more.
For those of who you prefer four wheels, four BIG wheels, you will not want to miss the Monster Truck Show on August 3. Other four-wheel events include Demolition Derby, ATV Big Air Tour, and Tractor Pulls. Did you know the Fair offers daily Monster Truck rides?
Horses have always been a big part of the Fair and this year is no different. So, for all of you equestrian lovers, the 83rd Annual Sussex County Horse Show will offer a plethora of events, shows, and classes for all skill levels and all ages.
Of course, what is a state fair without carnival rides and games? Whether it's the famed Ferris Wheel or the fun house, you will find a variety of thrills for everyone. Don't forget to test your abilities at one of the games to try to win that favorite stuffed animal. There will be plenty of food options to satisfy everyone as well. What's your favorite? Is it the chocolate covered frozen bananas or the quintessential elephant ear?
Be sure to download the Fair Brochure for event dates and times as well as Special Days for discounted tickets, such as Children's Day and Seniors' Day.
We encourage you to book your stay at Whistling Swan Inn where you will enjoy our vintage family home situated in a beautiful country setting. You will savor our delicious full buffet breakfast each morning before you head to the Fair. When you return, relax on the porch in a wicker rocking chair, lie down in the side-porch hammock, or relive the day while visiting in the parlor. Other guest amenities include a Jacuzzi tub, evening homemade cookies, and luxurious guest rooms. Find your home away from home at Whistling Swan Inn while you enjoy the New Jersey State Fair. And please contact us with any questions so we make your stay a memorable one!