Elope to our Victorian inn and gardens for a ceremony you will cherish forever. Or invite a small group of family and friends for an intimate ceremony. You deserve a one-of-a-kind, once-in-a-lifetime wedding, and we would love nothing more than to help you create that at the Whistling Swan Inn, the ideal small wedding venue in NJ. Imagine a no-stress, no family drama, crowd-free ceremony among the gorgeous gardens of our property.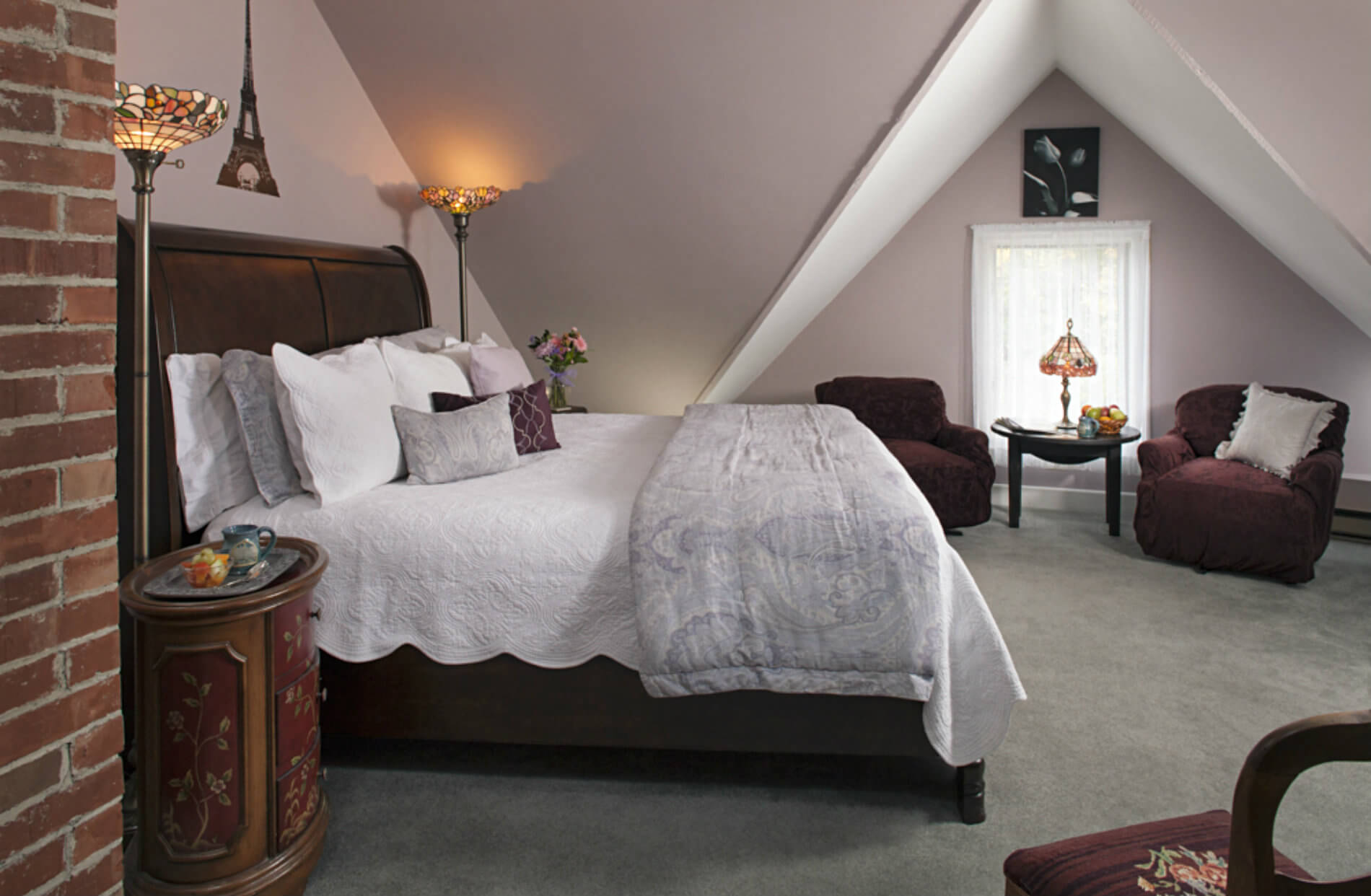 The Night Before the Wedding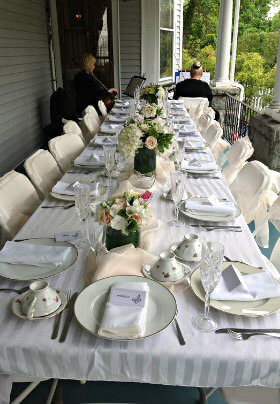 Arrive the night before, nervous, delighted, filled with anticipation. Unpack your bags in our most beautiful suite. Spend time with your friends, who also arrive that evening. Chat over a glass of wine in our garden gazebo or on our covered wraparound veranda. Discover new things about each other (and each other's families and friends!) as you prepare to celebrate a new life together.
An evening stroll across the grounds, a moment of quiet for the couple to spend alone before the joyous bustle and activity of the day you've spent so long waiting for. Stroll under the starlight in our classic Victorian garden, taking in the scents of the evening flowers. Feel the breeze move past you, the only thing that can hear your secret words aside from each other.
Then, rest up! You and your guests will sleep in style in one of our well-appointed rooms. There is so much beauty in a small, intimate wedding party – your closest friends and family surrounding you as you start something beautiful, together. Relax as your plans are brought to life by our dedicated staff, waiting for you in the morning. You can rest easy, knowing all your guests are being cared for by our expert staff.
Your NJ Wedding Day
Wake up to the sunlight and birdsong streaming in your window. Freshen up in our luxury baths, available in every room. Enjoy a quiet breakfast, and then it's time for everything to come together. Celebrate with a ceremony as unique as you are, toast with champagne and fine wines, and dance the night away under the light of the moon.
NJ Wedding Packages
Take a look at our various wedding packages and start imagining your special day. Talk to one of our expert wedding planners, and we will work together to build a stress-free experience that you and your guests will never forget. Love is in the air at the Whistling Swan, the ideal small wedding venue in NJ, so book a room for a preview visit or call us to start planning your special day!